Language

Shopping Cart

(

0

)
Laptop Gateway GWTN156 15.6"/Pentium/N5030/4GB/256GB/Win10
The loyalty program is only available for logged in customers.
The quantity in the package

1 opak

Shipping within

Right away

Shipping price

The Lack Of

The Availability Of

188

opak

The Weight Of The

0.15 kg
Zamówienie telefoniczne: 577 665 543
Description

Reviews & ratings (0)
Laptop Gateway GWTN156
to doskonały wybór dla osób poszukujących niezawodnego i funkcjonalnego urządzenia do codziennego użytku. Wyświetlacz o rozdzielczości 1920x1080 pikseli zapewnia wyjątkowo ostre i szczegółowe obrazy, które będą stanowić prawdziwą przyjemność zarówno podczas pracy, jak i podczas oglądania filmów czy granie w gry. Ekran o przekątnej 15.6 cala pozwoli Ci cieszyć się płynnym działaniem systemu operacyjnego oraz komfortowym korzystaniem z różnych aplikacji. Procesor Intel Pentium Silver N5030 zapewnia solidną wydajność, pozwalając na sprawną obsługę wielu zadań jednocześnie. Dodatkowo, pamięć RAM o pojemności4GB sprawia, że laptop działa szybko i bezproblemowo nawet przy intensywnym użytkowaniu. Dzięki dyskowi SSD o pojemności 256GB będziesz mieć dużo miejsca na przechowywanie plików multimedialnych oraz dokumentów. Laptop Gateway GWTN156 jest wyposażony w kartę graficzną Intel UHD Graphics 605, co zapewnia wysoką jakość grafiki oraz płynne działanie gier i programów multimedialnych. Bez względu na to, czy chcesz pracować z zaawansowanymi programami graficznymi czy obejrzeć film w wysokiej rozdzielczości - twój laptop poradzi sobie z tym bez problemu. Dzięki zainstalowanemu systemowi Windows 10 będziesz miał dostęp do najnowszych funkcji i możliwości, które ten system operacyjny oferuje. Laptop Gateway GWTN156 to niezawodne narzędzie, które pomoże Ci w codziennych zadaniach oraz zapewni wysoką jakość obrazu i dźwięku. Wybierz go już dziś i ciesz się komfortem pracy i rozrywki!
Specyfikacja
Laptop Gateway GWTN156 z ekranem o przekątnej 15.6", oraz rozdzielczości 1920x1080, wyposażony w procesor Intel Pentium Silver N5030, pamięć RAM o wielkości 4GB, dysk SSD 256GB. Karta graficzna Intel UHD Graphics 605. Zainstalowany system operacyjny to Windows 10.

Procesory Intel Pentium

Procesory Intel Pentium są opłacalną propozycją, która zapewnia znakomitą wydajność na potrzeby codziennych zadań, a także moc wystarczającą do wykonywania prostych czynności z zakresu edycji zdjęć i filmów oraz pracy wielozadaniowej. Komputery z procesorami Intel Pentium Gold oferują szybkie przetwarzanie i atrakcyjną grafikę. Do wyboru są różne standardy konstrukcji.

System operacyjny Windows 10

Najlepszy system operacyjny jaki powstał do tej pory. Pozwala dostosować funkcje pod Twoje upodobania. Dzięki temu obsługa jest tak prosta jak tylko sobie zażyczysz. Działa szybko i płynnie, posiada znajome menu Start, a co ważne - system sam aktualizuje sterowniki, więc nie musisz już robić tego ręcznie.

Procesor Intel Pentium Silver

Model Procesora N5030 (4 rdzenie, 4 wątki, 1.10-3.10GHz, 4MB cache)

Pamięć RAM 4GB

Typ pamięci RAM DDR4

Ilość gniazd pamięci 0

Dysk twardy SSD 256GB

Slot M.2 nie

Slot SATA tak

Matryca 15.6"

Typ ekranu Matowa

Rozdzielczość ekranu 1920x1080

Ekran dotykowy nie

Obrotowy nie

Karta graficzna Intel UHD Graphics 605

Rodzaj karty graficznej zintegrowana

Wielkość pamięci karty graficznej pamięć współdzielona

Nagrywarka DVD+/-RW nie

Dźwięk Wbudowane głośniki

Wbudowany mikrofon

Łączność Kamera internetowa

Bluetooth

Wi-Fi

Czytnik linii papilarnych nie

Podświetlana klawiatura nie

Rodzaje wejść / wyjść 2 x USB 2.0

1 x HDMI

1 x Czytnik kart microSD

1 x USB-C

1 x Audio jack

Zainstalowany system operacyjny Windows 10

Dominujący kolor obudowy Szary

Materiał obudowy Tworzywo sztuczne

Stan New

Gwarancja 24 miesiące Door to Door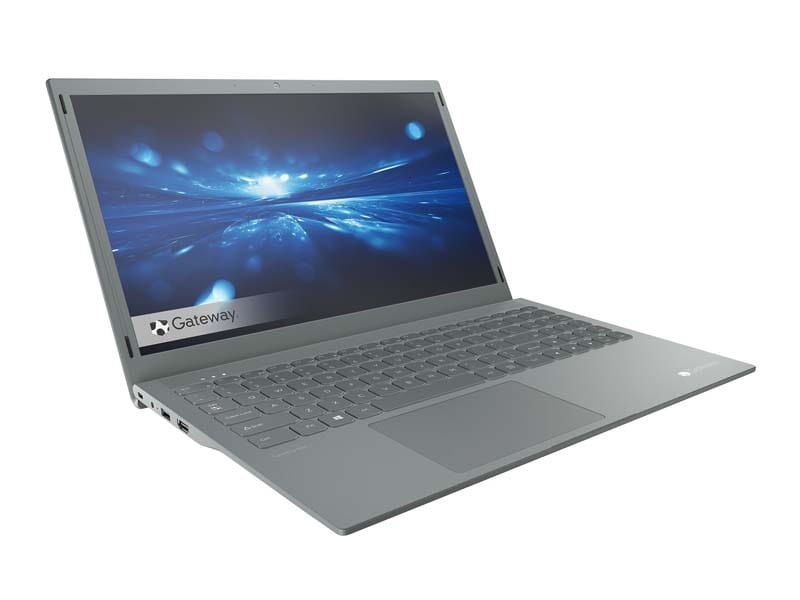 There is currently no comments or ratings for this product.