Language

Shopping Cart

(

0

)
Gigabyte Karta graficzna GeForce RTX 4080 16GB GAMING OC GDDR6X 256bit 3DP/HDMI
The Symbol : GV-N4080GAMING OC-16GD
The loyalty program is only available for logged in customers.
The quantity in the package

1 opak

Shipping within

24 hours

Shipping price

The Lack Of

The Availability Of

2

opak

The Weight Of The

0.15 kg
| | |
| --- | --- |
| The bar code | |
| EAN | 4719331311520 |
Zamówienie telefoniczne: 577 665 543
Description

Reviews & ratings (0)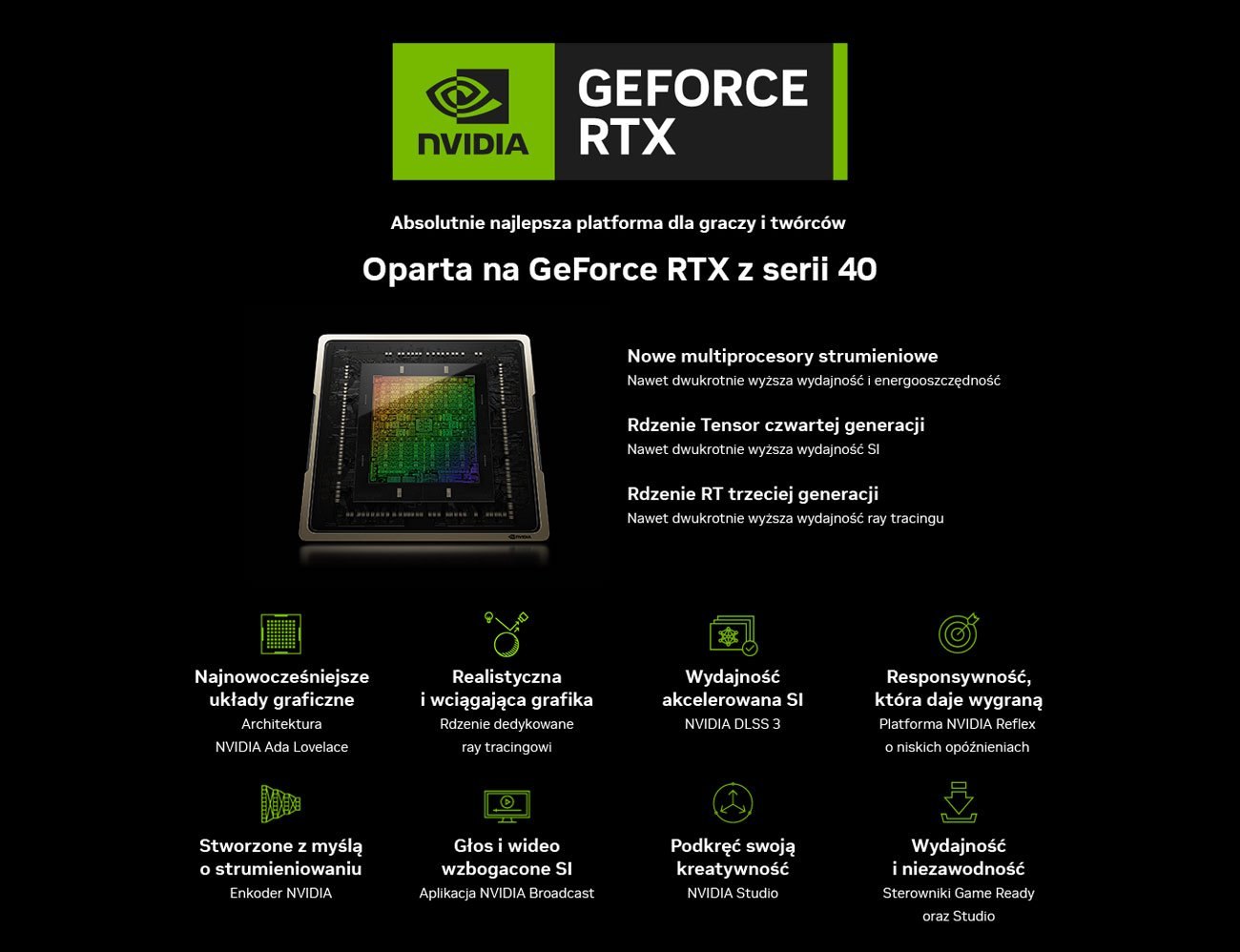 Nowa generacja Ray Tracingu i DLSS 3
Wyprzedzająca swój czas architektura NVIDIA Ada Lovelace wyzwala pełną potęgę ray tracingu, który symuluje zachowanie światła w prawdziwym świecie. Dzięki mocy obliczeniowej układów GeForce RTX z serii 40 oraz trzeciej generacji rdzeni RT możesz cieszyć się niezwykłą szczegółowością wirtualnych światów jak nigdy wcześniej.
Technika DLSS 3, napędzana nowymi rdzeniami Tensor czwartej generacji i akceleratorem przepływu optycznego w układach graficznych GeForce RTX z serii 40, wykorzystuje sztuczną inteligencję do tworzenia dodatkowych klatek o wysokiej jakości, znacząco zwiększając wydajność.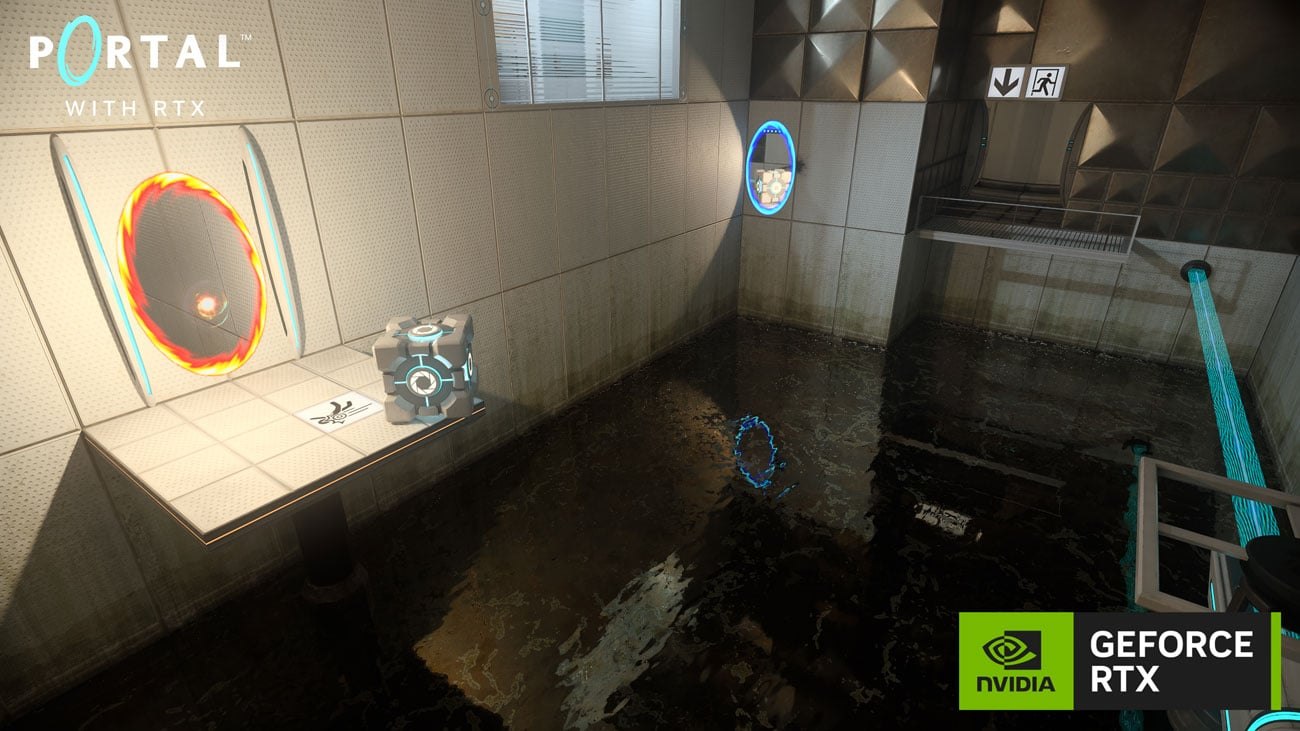 Zwycięstwo mierzone w milisekundach z NVIDIA Reflex
NVIDIA Reflex i układy graficzne GeForce RTX z serii 40 zapewniają najniższe opóźnienia i najlepszą responsywność, stwarzając absolutną przewagę podczas rozgrywki. Stworzona w celu optymalizacji i pomiaru opóźnień systemu, technika Reflex pozwala szybciej namierzać cel, zapewnia krótszy czas reakcji i najlepszą precyzję celowania w grach turniejowych. Ciesz się płynną rozgrywką pozbawioną efektu rozchodzenia się obrazu przy wysokich częstotliwościach odświeżania, a także obsługą techniki HDR i wielu innych z technologią NVIDIA G-SYNC.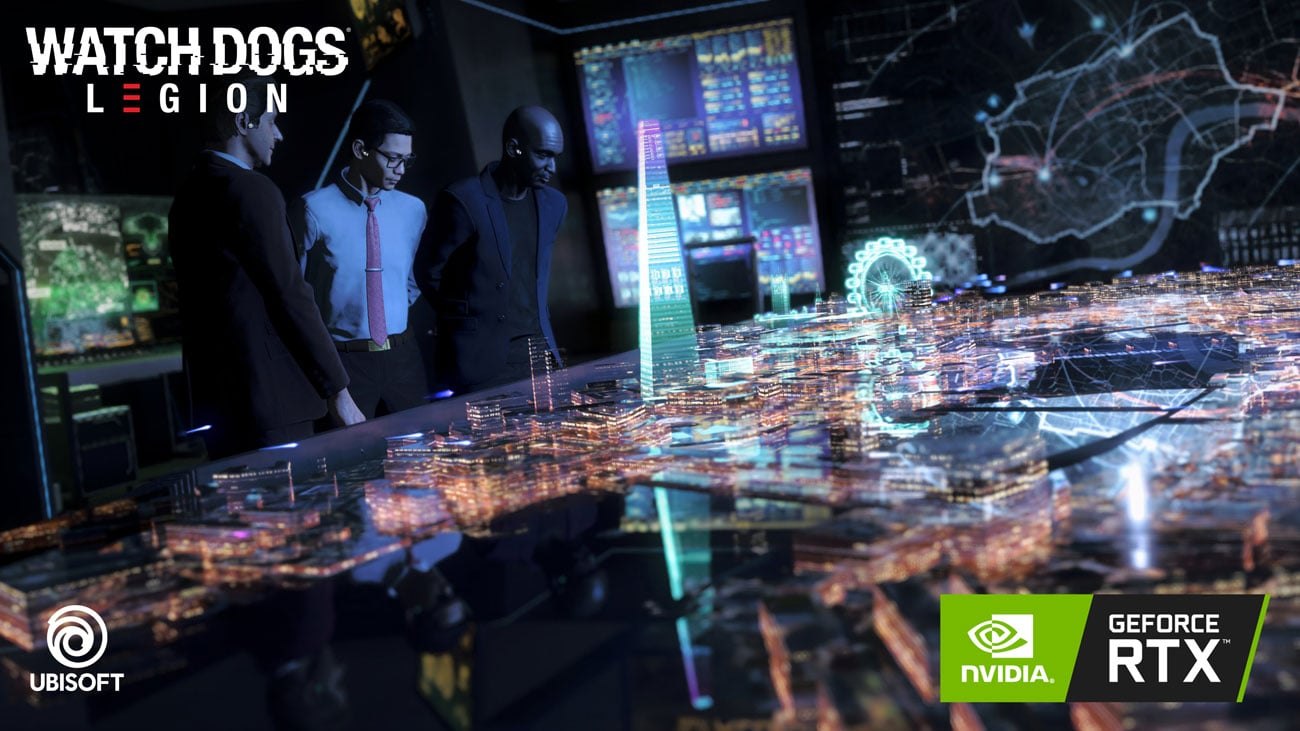 Rozbudź kreatywność dzięki NVIDIA Studio
Wznieś projekty kreatywne na wyższy poziom dzięki NVIDIA Studio. Oparte na nowym, dedykowanym sprzęcie karty GeForce RTX z serii 40 udostępniają niezrównany poziom wydajności w renderingu 3D, edycji wideo i projektowaniu graficznym.
W ramach zestawu narzędzi NVIDIA Studio, dla twórców przygotowano platformę współpracy w zakresie projektowania 3D NVIDIA Omniverse. Stworzona, aby przyspieszyć tok pracy, połączyć aplikacje i zasoby w celu szybkiego urzeczywistnienia Twoich pomysłów.
Karty GeForce RTX z serii 40, korzystając z enkodera NVIDIA ósmej generacji (NVENC), wprowadzają nową erę transmitowania w wysokiej jakości dzięki obsłudze kodowania kolejnej generacji AV1.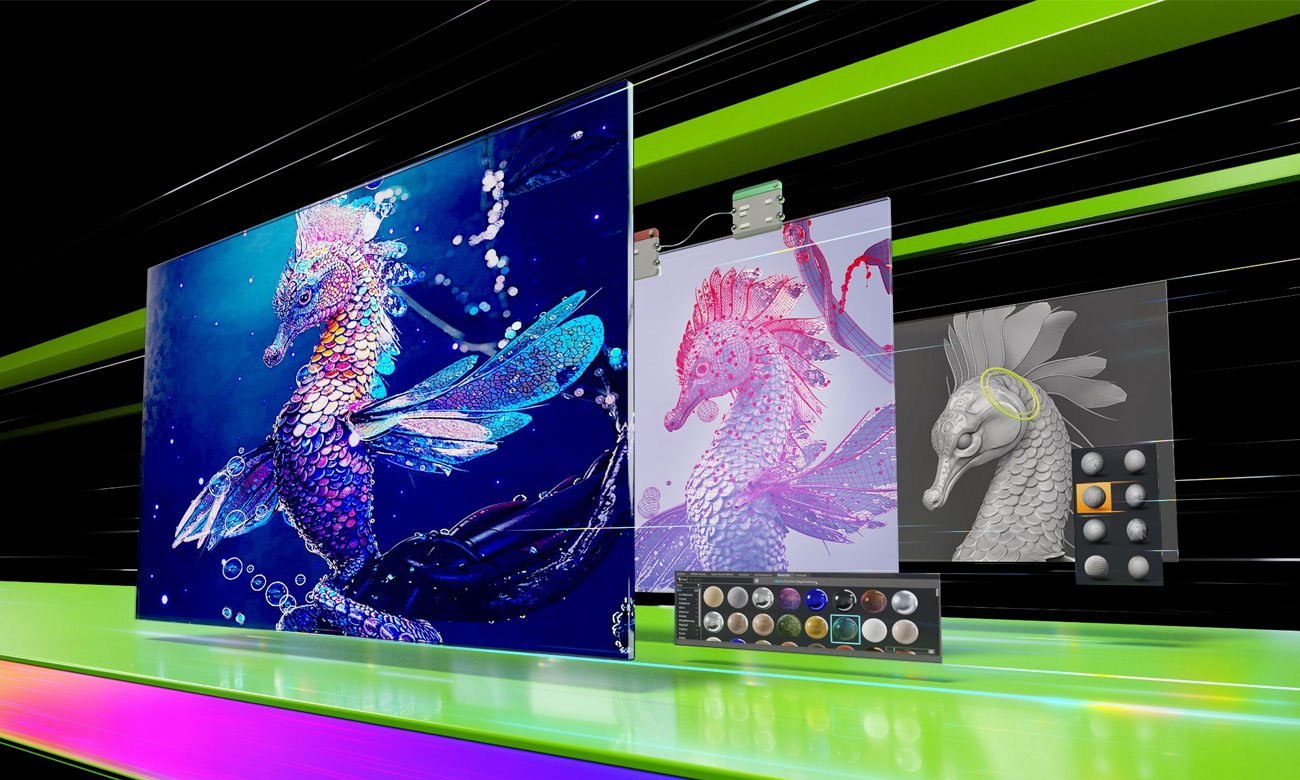 GeForce Experience i NVIDIA Broadcast
Rejestruj i udostępniaj znajomym materiały wideo, zrzuty ekranowe oraz transmisje na żywo swoich rozgrywek. Aktualizuj sterowniki i optymalizuj ustawienia w grach. Wszystko to jest możliwe dzięki oprogramowaniu GeForce Experience. To niezbędna aplikacja towarzysząca Twojej karcie graficznej GeForce RTX z serii 40.
Aplikacja NVIDIA Broadcast przekształci dowolne pomieszczenie w domowe studio, wznosząc na wyższy poziom transmisje na żywo, rozmowy głosowe i połączenia wideo dzięki potężnym efektom opartym na SI, jak wirtualne tło, usuwanie szumów czy echa pomieszczenia i nie tylko.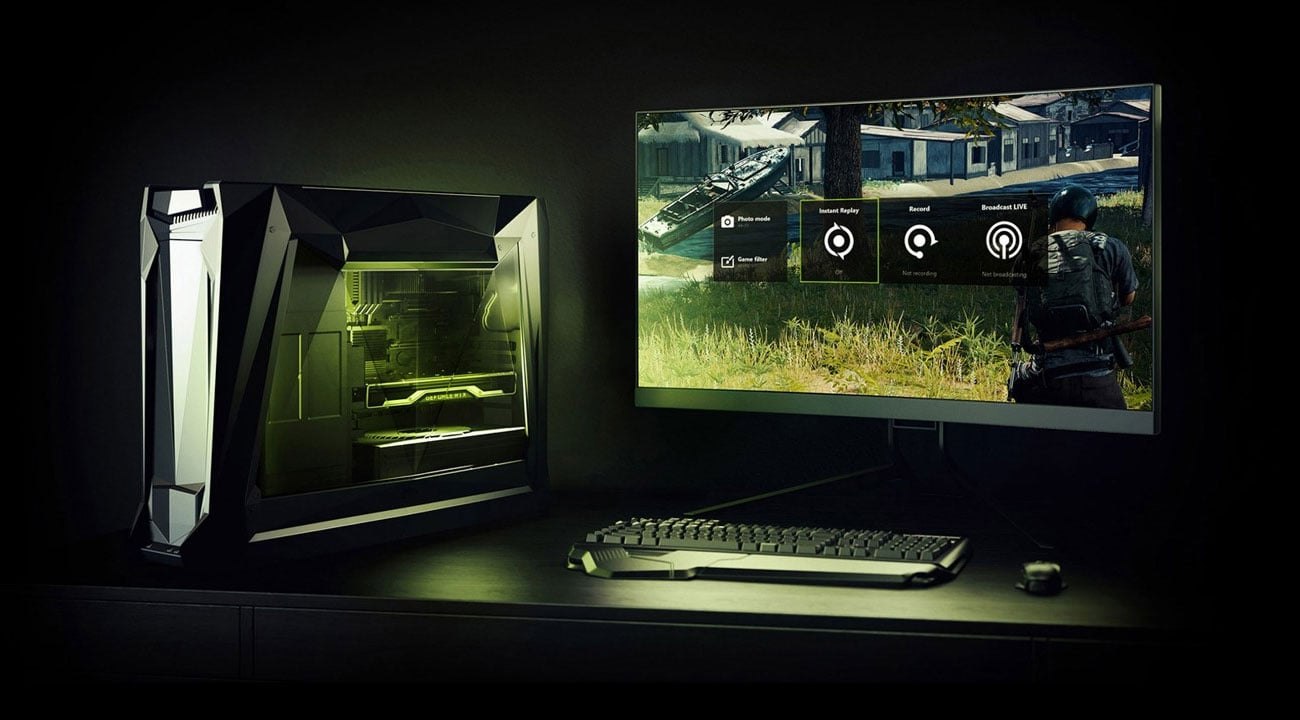 Gigabyte GeForce RTX 4080 GAMING OC 16 GB GDDRX6
Wykorzystaj gamingowy potencjał karty graficznej Gigabyte GeForce RTX 4080 GAMING OC 16 GB GDDRX6. Wykorzystuje ona architekturę NVIDIA Ada Lovelace, dzięki czemu oferuje nowy poziom wydajności i wsparcie dla kolejnych generacji technologii graficznych. Doświadcz fotorealistycznych efektów za sprawą Ray Tracingu i zwiększ liczbę FPS poprzez DLSS 3. O stabilną pracę zadba wydajne chłodzenie, stylowo połączone z podświetleniem RGB Fusion. Dopasuj kolory i efekty według własnego gustu oraz zsynchronizuj je z innymi kompatybilnymi podzespołami.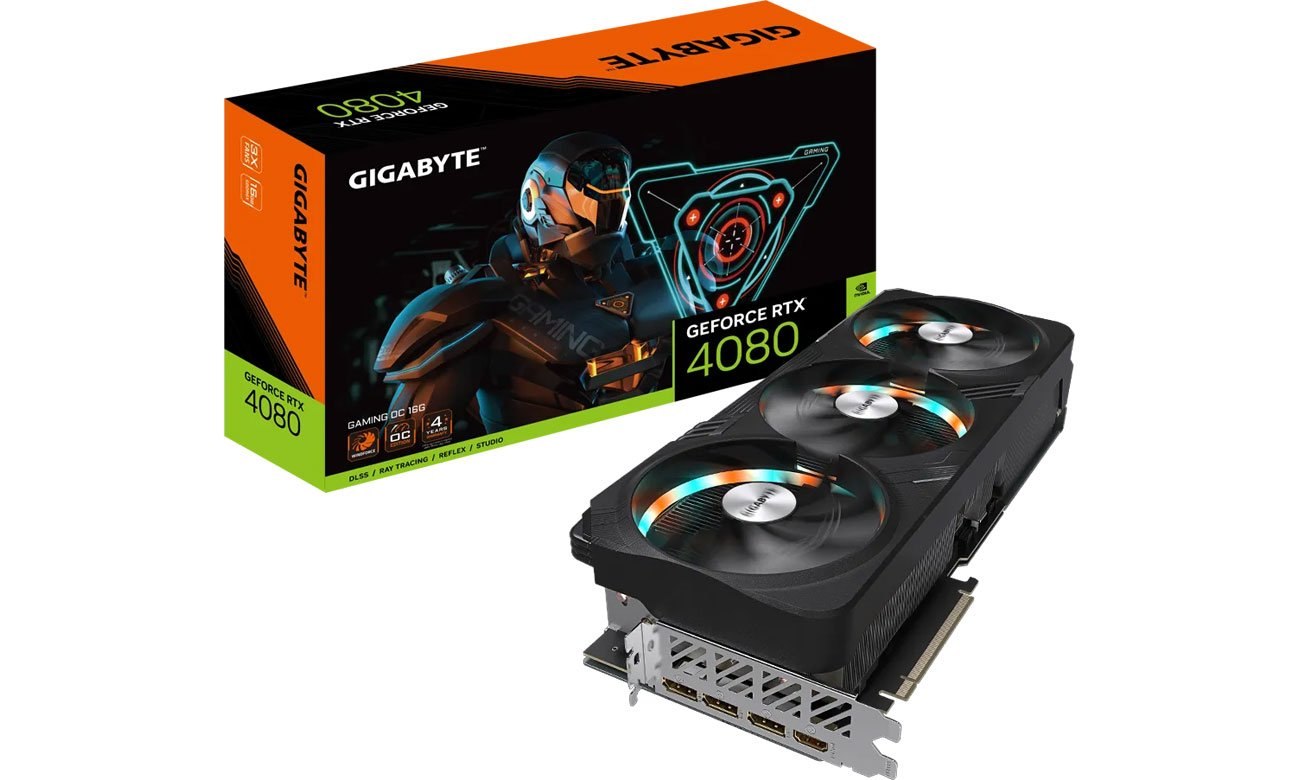 Wydajne chłodzenie WINDFORCE
W karcie graficznej Gigabyte GeForce RTX 4080 GAMING OC zastosowano unikalne rozwiązania chłodzące WINDFORCE. Trzy 110 mm wentylatory generują mocny strumień powietrza, a przeciwny kierunek obrotu jednego z nich zapobiega turbulencjom. Gęsto upakowane żeberka wentylatora łączy 11 ciepłowodów, które przylegają do masywnej komory parowej. Ta efektywnie odbiera energię cieplną z GPU, pozwalając na pełne wykorzystanie potencjału chłodzenia. System 3D Active Fan automatycznie wyłączy wentylatory, gdy karta akurat nie będzie obciążona pracą.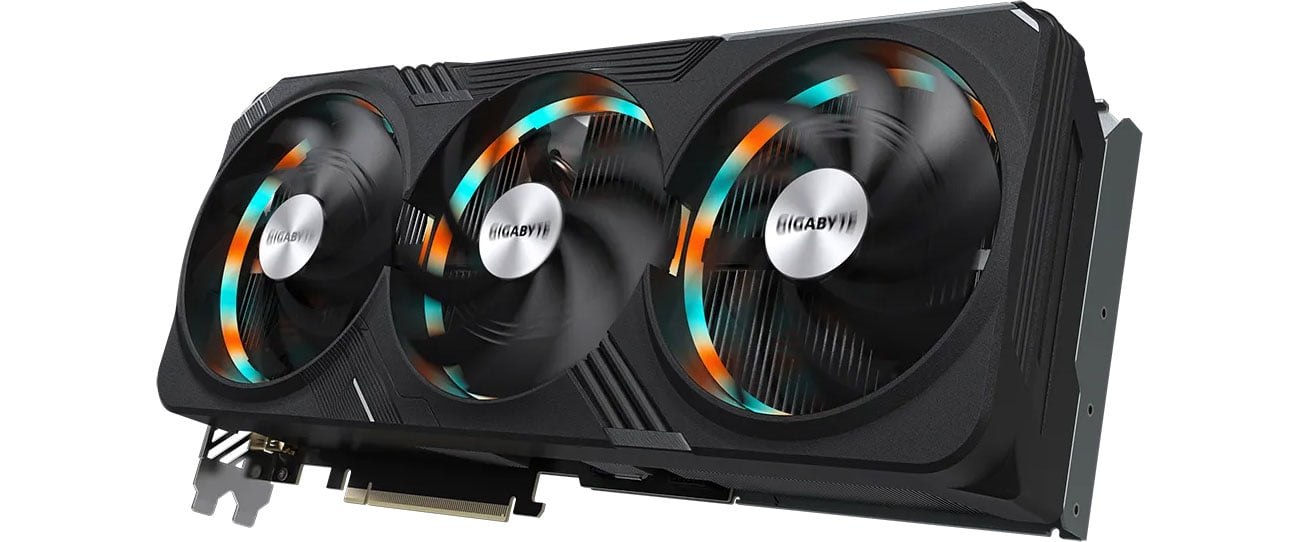 There is currently no comments or ratings for this product.