Language

Shopping Cart

(

0

)
Laptop HP Pavilion Aero Ryzen 7-5825U/16GB/512/Win11 Rose Gold
The loyalty program is only available for logged in customers.
The quantity in the package

1 opak

Shipping within

on request

Shipping price

The Lack Of

The Availability Of

0

opak

The Weight Of The

0.15 kg
Description

Reviews & ratings (0)
Laptop ultramobilny HP Pavilion Aero
Elegancko wykończony, efektowny, a jednocześnie minimalistyczny. HP Pavilion Aero to laptop, który otwiera przed Tobą mobilne wrota, za którymi mnożą się nieskończone możliwości. Pracuj, oglądaj ulubione filmy i seriale, dziel się wrażeniami ze swoimi przyjaciółmi. Z ultramobilnym HP Pavilion Aero zrobisz to, gdziekolwiek się znajdujesz. Jest lekki, niewielki i tylko czeka, aż zabierzesz go ze sobą w podróże małe i duże.
Wydajność i niezawodność z procesorem AMD Ryzen™ 7
AMD Ryzen™ 7 to najwyższa wydajność dla wymagających użytkowników, którzy oczekują więcej od gier i produktywności. Zyskaj nieograniczone możliwości i wybierz najbardziej zaawansowaną architekturę procesorów dla graczy i twórców treści. Bez względu, czy grasz w gry AAA, przetwarzasz dane, czy projektujesz kolejny wieżowiec – potrzebujesz jednostki, który poradzi sobie ze wszystkim. Procesory AMD Ryzen™ z serii 5000 bez wątpienia wyznaczają poprzeczkę zarówno dla graczy, jak i artystów.

Wyjątkowe doznania z AMD Radeon™ Graphics
AMD Radeon™ Graphics to niesamowicie wydajny, zintegrowany układ graficzny, który zapewnia fenomenalną obsługę komputera. Układ wspiera środowisko DirectX, eksponując najdrobniejsze detale i wypełnia nimi ekran. A ponieważ powstał w nowoczesnym procesie technologicznym, zużywa niewiele energii.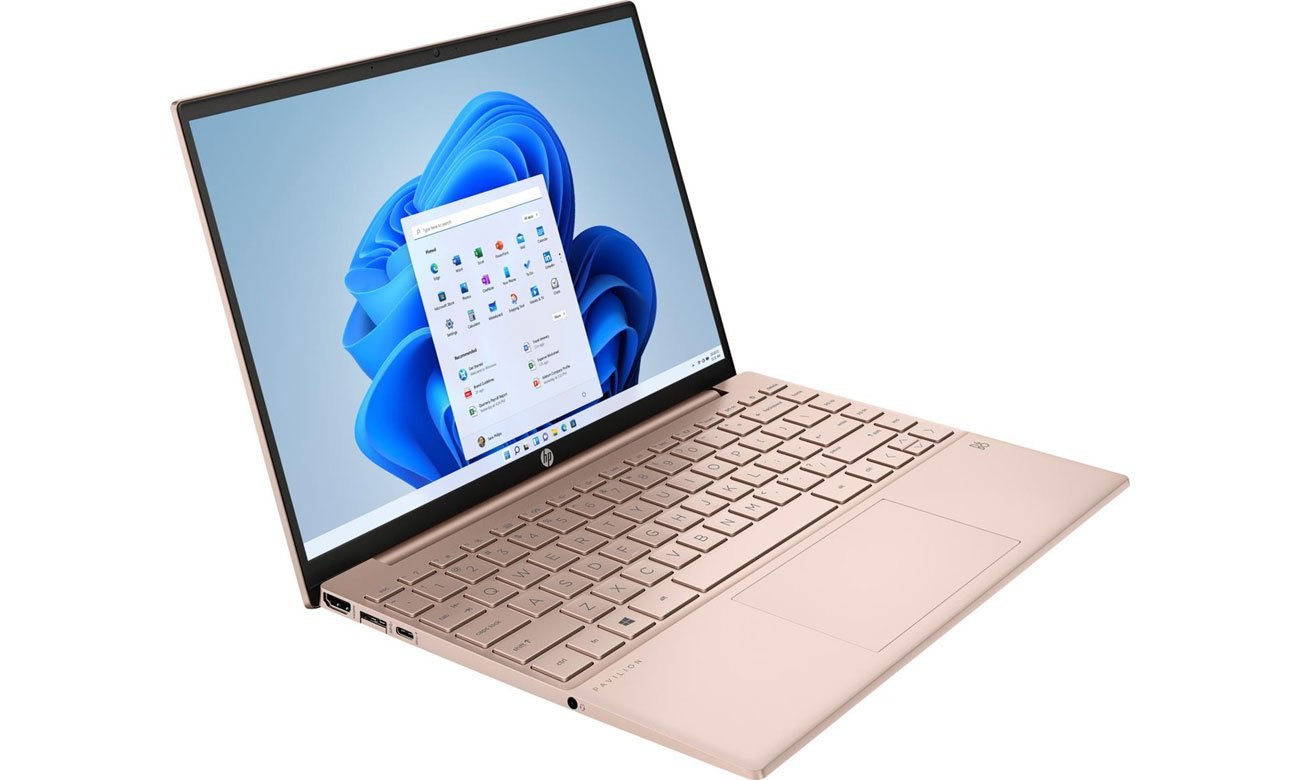 Matowa matryca
Praca na laptopie w słoneczny dzień kojarzy Ci się z oślepiającymi refleksami światła? Nie tym razem, bo ten laptop ma matową matrycę, która zamiast odbijać – pochłania i rozprasza światło, zapewniając idealną widoczność detali oraz kolorów. Innymi słowy, wyeliminowano problem, który powstrzymywał Cię przed rozkoszowaniem się piękną pogodą podczas pracy.
Trwała elegancja aluminiowej obudowy
Aluminiowa obudowa wyróżnia się elegancką linią i nadzwyczajną trwałością. Precyzyjnie uformowana konstrukcja, nadaje laptopowi nowoczesnego charakteru oraz przyciąga spojrzenia. Niewątpliwą przewagą aluminium jest też znakomite przewodnictwo cieplne, pozwalające wydajniej chłodzić podzespoły.

Specyfikacja
AMD Ryzen™ 7 5825U (8 rdzeni, 16 wątków, 2.0–4.50 GHz, 20 MB cache)
Maksymalna obsługiwana ilość pamięci RAM
Liczba gniazd pamięci (ogółem / wolne)
Wbudowane głośniki stereo
Wbudowane dwa mikrofony
Wi-Fi 6
Moduł Bluetooth 5.2
USB 3.2 Gen. 1 - 2 szt.
USB Typu-C (z DisplayPort i Power Delivery) - 1 szt.
HDMI 2.1 - 1 szt.
Wyjście słuchawkowe/wejście mikrofonowe - 1 szt.
DC-in (wejście zasilania) - 1 szt.
Czytnik linii papilarnych
Kolor podświetlenia klawiatury
Aluminiowa pokrywa matrycy
Aluminiowe wnętrze laptopa
Aluminiowa obudowa
Microsoft Windows 11 Home
Partycja recovery (opcja przywrócenia systemu z dysku)
19,5 V
3,33 A
65 W
Wtyk: okrągły z pinem - 4,5-3,0 mm
TPN-AA06
Wielodotykowy, intuicyjny touchpad
Matryca z pokryciem barw 100% sRGB
24 miesiące (gwarancja producenta)
There is currently no comments or ratings for this product.